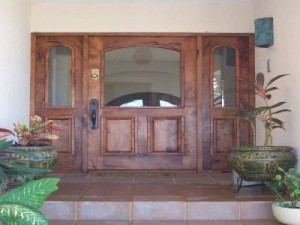 At Mesquite Interiors, we not only produce the highest quality mesquite furniture, but we also take pride in the high degree of customer service and satisfaction. In business for 16 years and with an A+ rating with the Better Business Bureau, we aim to provide the customer with a positive buying experience as well as a cherished piece of furniture. And of course, expedited service is available.
Why Mesquite Furniture?
Mesquite is the perfect wood for the discerning homeowner, who has an appreciation of quality and artistry in furniture. Mesquite Interiors is the perfect place to find your piece of art, your perfect piece of furniture…one you will cherish for years.
Rudy can be reached at 520-850-9777 or by email at mesquite2art@mesquite-interiors.com.